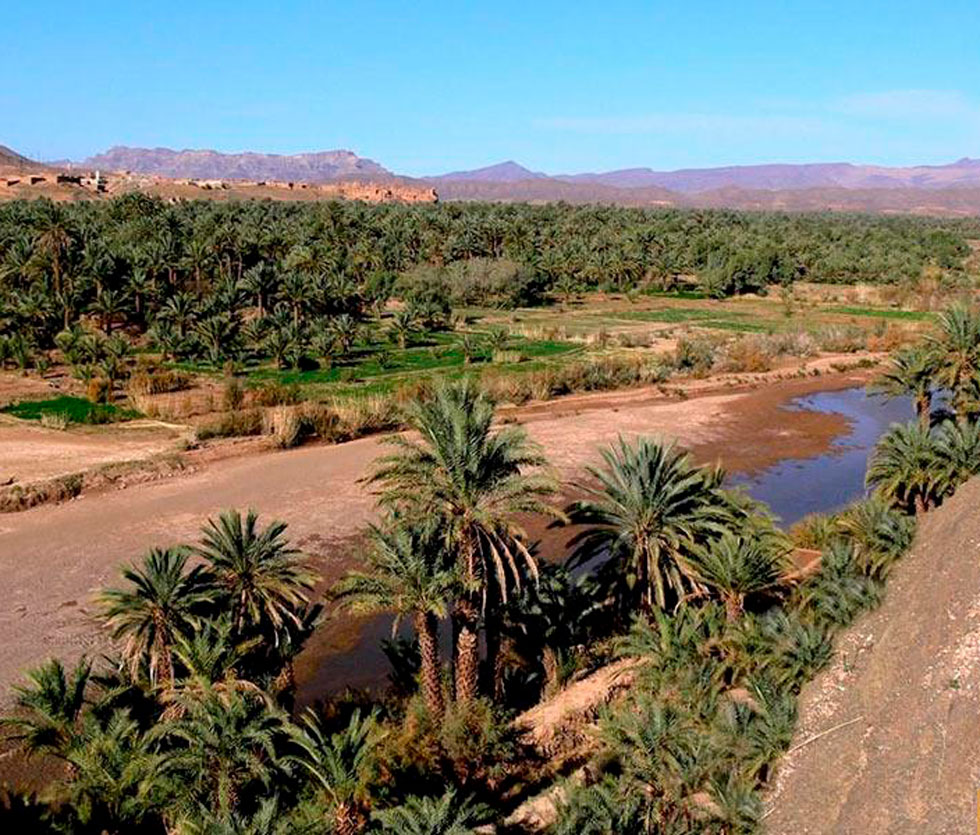 FROM

Marrakech
NUMBER OF DAYS

2 day / 1 night
PRIVATE PRICE / PERSON

Two Pax

189 euros

More than two Pax

139 euros
GROUP PRICE / PERSON

55 euros
Information on the tour : 
Location: 365 km of Marrakech (6 hours' drive)
Duration of the tour: two days (starting at 7am)
Transportation: Mini bus A / C good condition
The starting point: your hotel
Of all our excursions in the desert; This tour from Marrakech to Zagora «mini-circuit» is the perfect plan for those who have no more than two days to discover the Moroccan Sahara, so book / join one of our shared circuits, or book and enjoy on private the beauty of the Moroccan desert.
This excursion into the desert from Marrakech through the Kasbah Ait Ben Haddou and Ouarzazate, the pearl of the south with its beautiful film studios; Kasbah Taourirt, the former Palace of Pasha Galoui, the river and the Draa Valley with its many kasbahs, the palm oasis that produces dates, famous village of Agdz and Zagora. The massive earthen structures that we see along the route are divided into houses that serve as homes for families in these villages Kasbah where life continued unchanged for centuries.
Zagora is also known as «the door of the desert» and is the last town before the palm oasis where the road dissolves into nothing but sand and rocks that we dig through the sand dunes.