1 DAY OUARZAZATE EXCURSION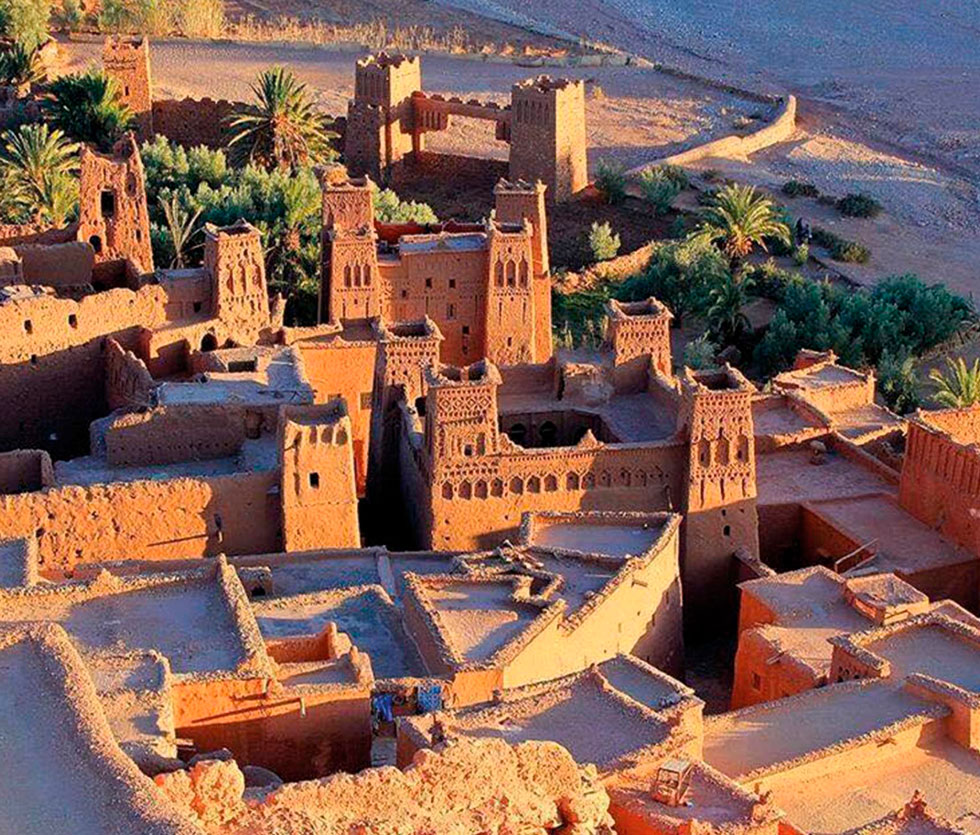 FROM

Marrakech
NUMBER OF DAYS

1 day
PRIVATE PRICE / PERSON

Two Pax

76 euros

More than two Pax

52 euros
GROUP PRICE / PERSON

25 euros
Information about the tour: 
Tour departure time: every day at 7:15AM
Duration of the tour: 1 day trip (7:15AM to 8:30PM)
Price includes: transportation
Guide: 2 euros extras
Overview:
Enjoy a fabulous trip to Ouarzazate and its surrounding areas. Ouarzazate is the threshold of Morocco's deep south, a striking mix of oases, kasbahs, and lush valleys. This vast desert plateau attracts tourists from all over the world, year after year.
Description:
This day trip takes you right across the chain of the High Atlas Mountains and over the famous Tizi-n-Tichka pass; at over 7,414 feet (2260 meters) high, it's the highest pass in all of Africa. All along the route you can catch glimpses of the Berber villages perched on the side of the mountains, sometimes hardly distinguishable from the mountains themselves…
As you reach the far side of the mountains the landscape changes dramatically, becoming semi-arid and desert-like. This area is home to the Kasbah architecture, with turrets on all buildings, adorned with grilled windows and soft peach-colored walls. These traditional houses are made of adobe, highly suitable for the conditions of the south.
Following your journey through the beautiful valleys, you will arrive at the ancient kasbah of Aït Ben Haddou, is a UNESCO World Heritage listed site. After visiting the Kasbah you will then journey onward to Ouarzazate, world renowned as the Moroccan Hollywood because of the famous films which have been shot there, including the diamond of the Nile, Lawrence of Arabia, Sodome et Gomorre, le Joyau du Nil, Jésus de Nazareth, Kingdom of heaven, the Mommy, Gladiator, 7 days in Tebet, Alexander the Great, Babel, and many more!
You can also take the chance to visit the Taourirt Kasbah, also classified by UNESCO as a World Heritage site. You may also stop by a cinema studio if you are interested.