1 DAY OUZOUD WATERFALLS EXCURSION
MARRAKECH | OUZOUD WATERFALLS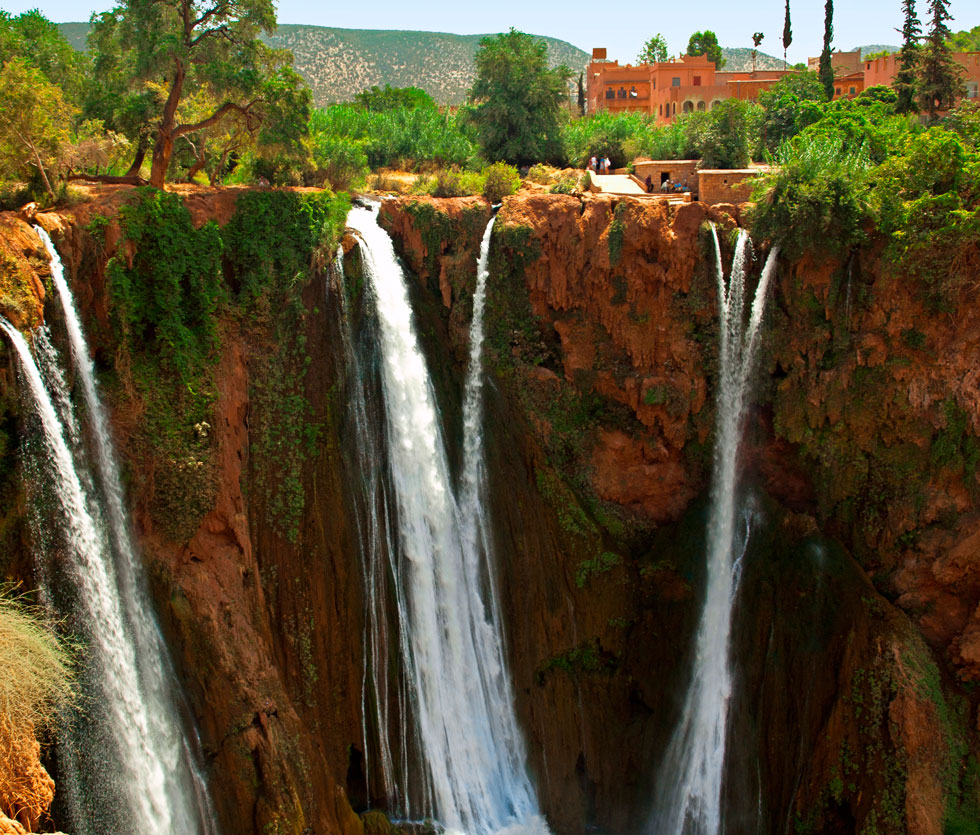 FROM

Marrakech
NUMBER OF DAYS

1 day
PRIVATE PRICE / PERSON

Two Pax

63 euros

More than two Pax

49 euros
GROUP PRICE / PERSON

22 euros
From 8:00 am to 6:30 pm
Overview:
Escape the heat and hustle of Marrakech on a full-day sightseeing tour of the Ouzoud Falls, refreshing waterfalls located in the Middle Atlas Mountains. Cool off under the shade of olive trees and see the cascades of the El Abid River.
Description:
Departure will be 8 :00 am,two and half Hours driving from Marrakech, the Ouzoud Waterfalls (Cascades d'Ouzoud), one of the most surprising attractions in Morocco, on a full-day tour from Marrakech. Located approximately 90 miles (154kilometres) northeast of the city, the falls are close to the Atlas Mountains villages and take their name from the Berber for "grinding grain."
Upon arrival, you will meet your guide who will take you to see the river plunge 300 feet (100 meters) in a complex network of waterfalls that cascade one into another through 3 major and several minor drops. Tow and half hour hiking to enjoy The impressive roar soothes the soul like an old lullaby.
After your guided visit you will find variety restaurants adapted to your desire front of the falls, you will take your lunch while you amused the magic of the natural views.
The juxtaposition of these verdant falls in a land of red sandstone, dust and desert will put a spring in your step at the sheer beauty of nature. The life-giving force of water is captured in every leaf and exploding flower bud that clings to the river gorge.
Situated in the province of Azilal, within easy access of Marrakech, the Cascades are an ideal and popular day trip any time of year. The return will be from There at 4 :00pm so you'll be in Marrakech at 6 :30 pm.
What's Included:
Pick up and the drop off from the hotels
Transportation by minibus or car
Driver and fuel
What's Not Included: